Mature Sex Chat
0908 277 0746
(Call cost 35p per minute + your phone company's access charge)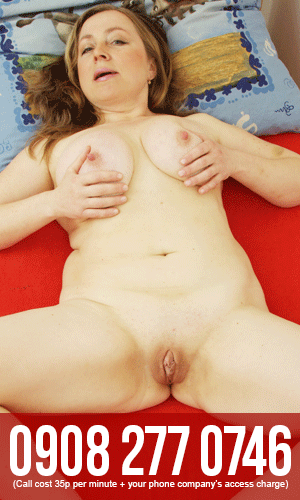 The fantasy of having the older mature woman is here for you now with our mature phone sex lines. We have the highest quality of UK mature women that are just gagging to talk to you and have some phone sex that is dirty hot and fucking horny, this is one of our most popular adult sex lines called by hundreds of horny guys on a daily basis from around the UK.
Mature women that are in their sexual prime, home alone day and night in need of your cock and adult phone sex with them is so explosive your balls will be emptied after phone sex with one of our mature bitches. Just imagine getting your cock out and letting a mature hot slut wank you fucking senseless so don't wait with those heavily laden ball bags, let yourself have a spunk fest, erupt like a fucking volcano this is totally sinful pleasure.
Mature phone sex with housewives, single women, big and small, phone sex has it all for you, don't fight your urge get your fucking cock out and have a good time there are no boundaries to break this is mature phone sex on demand.
Phone sex with our mature sluts will send you wild as you can live out your deepest fantasy with them, our women are so naughty nothing will surprise their dirty filthy minds on our red hot sex lines, adult phone sex is fun, naughty, kinky and anything you want it to be, our mature women have open minds and they will guarantee you the hottest phone sex you will experience and they all have a guaranteed 100 per cent cum rate which they are very proud of.
Adult phone sex is ball busting for you, our women are all over the age of 40 up to out Brenda who is 94 years old now and they love nothing more than having a juicy throbbing cock being shoved into any of their love holes.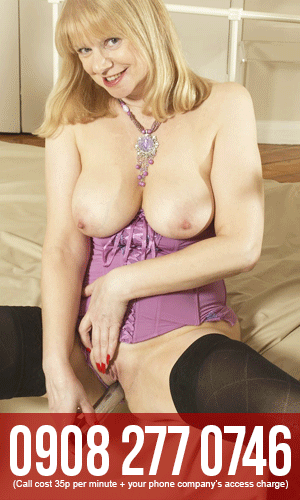 Our sex lines are open all year round and 24 hours a day, our mature ladies work round the clock to satisfy your sexual needs and desires. Relax anywhere you like with our ladies on hand on the red hot pulsating sex lines that we have for you. Cum whenever you want no bull shit lines here just pure utter sex chat for your pleasure especially when the content of your call is so hardcore its only just about still legal here in the UK but who the fuck cares you want filth and its our aim to provide everything you need never to feel frustration ever again just for the lack of some available wet twat.
Just imagine a hot mature woman naked for you, lying on back, legs spread open you are rubbing your cock up and down just sliding in and out of her hot wet pussy, her mature love juices flowing out while you are banging our mature hot slut balls deep, now take the bitch and fuck her arse hole, these ladies are so horny they will let you do anything you want this sex line has been tried and tested many many times over.
Our women have no barriers on where you will take them, tell them what you want and need, blow your fucking mind while our women blow your fucking cocks.Wank yourself stupid, our sluts loves to hear a cock being wanked off and you can hear as they shove a big dildo into their juicy wet cunt holes all for you. Woman of all shapes and sizes we have them all for you, pick up the phone and dial, make your fucking sexy dreams come true while you thrust your cock in your hand getting your bell end juicy and wet ready to release your full load. These older sluts will love the attention and they will make sure you have a fucking hot time so dial our mature sex chat lines anytime of day and night and unload from your ball bags now!
SAGGY, GREY AND SMELLY – FUCK A GRANNY SLUT TODAY
0908 277 0746
(Call cost 35p per minute + your phone company's access charge)